1°Triathlon 555 WANZE : Sylvain DENIS et Super Prestation Ă  l' X TERRA NAMUR !
2°Triathlon d'OBERNAI : Kevin RUNDSTADLER
1° NAMURRAID : 1° Sylvain DENIS-Antoine DIDIER
1°Triathlon de CHALAIN : Justine MATHIEUX
1° Triathlon de CHIMAY : Emma CLAISSE et 2° Etienne CLAISSE
1° Françoise THEATE et Ch. De Belgique GRAMMONT
ANTWERPEN : Team Series Tri.GT : 4°
Aquathlon de Braine : les 6 premiĂšres places en Jeunes pour le Tri.GT !!
---
TRIATHLON DIVISION 1 Team Series ANTWERPEN + Coupe du Monde.
Tout est dit dans le titre et le reportage de Notélé (https://www.notele.be/it32-media65824-drole-de-journee-pour-le-tri-gt-a-anvers.html ) :
On limite les dégùts lors de la 2e manche de la T³ Series et pour Erwin et Christophe, une faiblesse dans l'une ou l'autre des 3 disciplines se paie cash à ce niveau.
Pour la TÂł Series, nous erreurs doivent nous rendre plus fort pour la suite. Je ne parle pas des athlĂštes qui ont tout donnĂ© lors de l'Ă©preuve đŸ'Ș mais au niveau de la prĂ©paration avant et le jour de l'Ă©preuve.
On ne gagne pas la course sans les athlÚtes mais on peut perdre des points précieux en faisant des erreurs dans l'organisation de l'épreuve (rÚglement, retard, ...).
En travaillant encore plus, nous ne pouvons que nous amĂ©liorer et la saison est loin d'ĂȘtre finie 😁Merci Ă  Christophe Duhem et Colette pour l'aide logistique durant toute la journĂ©e et les superbes photos qui suivront.
Merci Ă  Michael Rosu, Edouard Verstraete, Jimmy Kershaw (Thank you for your presence and your good mood 😉), Brice Gayant, Neal Van Vaerenbergh (bedankt voor je steun gedurende de dag 👍), Dylan Magnien, Erwin Vanderplancke et Christophe De Keyser pour vos prestations lors de cette superbe organisation du Port Of Antwerp Triathlon Festival



.Dommage la non-participation de Dylan Ă  la Team Series suite Ă  sa disqualification pour sa course au ÂŒ quelques heures avant 
ce qui nous prive d'un bon classement au gĂ©nĂ©ral !!
Merci Ă  NotĂ©lĂ© Sport (LoĂŻc Collet et Laurent Dubois) pour leur prĂ©sence et la mise en avant du TRIGT et du Triathlon 👏 et aussi Ă  nouveau Ă  LoĂŻc COLLET pour ses articles dans SUD PRESSE
---
TRIATHLON des SHARKS Ă  CHIMAY-Riz de Rome
RĂ©sumĂ© d'Emma CLAISSE : 1°
Je prenais part Ă  ce triathlon aprĂšs ma pĂ©riode d'examens, je n'avais pas donc pas de rĂ©el obectif. Faisant le triathlon de GĂ©rardmer, ça me permettait de prendre un peu d'expĂ©rience sur ce genre de parcours.
La natation ne se passe pas trop mal, grùce au départ groupé, ça me permet de nager dans les pieds des hommes.
Je sors Ă  1'15 de la tĂȘte, je roule fort dĂšs le dĂ©but et prend la premiĂšre place dĂšs le 7Ăšme km. Je fais le trou ce qui me permet de ne pas devoir forcer en cap et de profiter de cette victoire.
RĂ©sumĂ© d'Etienne CLAISSE : 2°
La 4Úme manche de la Supercoupe se déroulait à Couvin et sera encore bien vallonnée avec 770m de D+ pour le vélo. Comme pour une habitude, je me retrouve trÚs vite avec le camarade de club Matthieu Dollé au départ natation. Les premiers mÚtres sont trÚs rapides et le trou se fait rapidement.
J'arrive Ă  m'accrocher 600m mais ça va trop vite pour moi. Je dois laisser filer et sort finalement 2Ăšme Ă  +/- 1 minute de Matthieu mais surtout pas mal d'avance sur la concurrence. Le dĂ©part vĂ©lo se fait sans trop rĂ©flĂ©chir, je prends la tĂȘte aprĂšs 12km vĂ©lo et resterai en tĂȘte jusqu'Ă  la fin du vĂ©lo (2Ăšme temps Ă  8 secondes 😝). La partie pĂ©destre est plus compliquĂ© avec deux blocs de bĂ©ton Ă  la place des jambes pour les 3 premiers km et des dĂ©buts de crampe par la suite. On continue en souffrance. Seul un concurrent me dĂ©passe aprĂšs 5km pour finalement terminer second et premier U23.
Content du rĂ©sultat mĂȘme si la gagne Ă©tait jouable aujourd'hui 
 La saison continue


Résumé de Julien GRIMONPREZ : 4eme Manche Supercoupe
Distance olympique du triathlon des Sharks :13eme sur 216 finishers
🏊 Une nage bien maĂźtrisĂ©e, juste un Ă©norme coup dans les lunettes Ă  l'avant derniĂšre bouĂ©e oĂč j'ai du faire un peu de dos pour enlever l'eau mais sans perte de temps.
🚮 On nous annonce 784m de d+ sur 44km... Bon bah... C'est parti... Les jambes sont bonnes, j envoie comme je peux. Je pense avoir fais du bon job sur ce parcours exigeant. Content d'avoir pris mon contre la montre (erreur de pas l'avoir a l'eau d'heure...mais les jours ne se ressemblent pas) Content Ă©galement de voir Pierre Haenecour me dĂ©passer qu'au km 40... Mauvais jour pour lui... Ça arrive, chacun son tour 😘
🏃 Aller aller... 10km relativement Ă  l'abri du soleil ouf.... Je pars Ă  l'assaut de Pierre que je double au km 1.5 (vraiment pas les jambes ce jour). Km 4... Boum une bonne bosse Ă  passer qui fait bien mal dans les cuisses !!!! Il va falloir la faire deux fois celle-lĂ  ! đŸ˜± Fini en 2h33min16s
Content de la superbe place ! J'ai fais du bon job, content de moi, contrat rempli ! 😎
Également content de retrouver de bonnes sensations aprĂšs un mauvais tri Ă  l'eau d'heure.
Mais surtout, ce que je retiens de ce triathlon..... C'est que je vais boire un de ces bon MOJITO !!!! Hein Tibo Tridrum.... 😋😂 Je ne dirais rien đŸ€đŸ˜
Merci TiphĂšne FrĂ©dĂ©ric pour les petites photos souvenir et les encouragements 😘
Résumé de Mathieu Dollé :
"Abandonner n'est pas une solution "
đŸ"čCette Phrase rĂ©sume complĂštement ma course d'hier đŸŠâ€â™'ïžđŸšŽâ€â™'ïžđŸƒâ€â™' đŸ˜±đŸ˜"đŸ˜°đŸ˜š
đŸ"čPourtant toutes les conditions Ă©taient rĂ©unies pour une course de folie. Les jambes Ă©taient lĂ©gĂšres. J'arrivais reposĂ© avec une semaine trĂšs light, une Ambiance de folie et un temps sec.
đŸ"čLa course commence plutĂŽt bien je prend directement le leadership sur la partie natation des les premiers mĂštres đŸŠâ€â™' J'impose un rythme soutenu pour crĂ©er directement une cassuređŸ'ȘđŸŒ
La prĂ©paration 10KM open Water 🌊 me permet des changements de rythme sur le deuxiĂšme tour pour faire le trou et sortir en tĂȘte avec plus de deux grosses minutes d'avance sur le 3eme
đŸ"čPassage en 18'40 au 1500m⏱✅
đŸ"čEn sortant de l'eau đŸŠâ€â™'une sensation de craquement brutale dans mon mollet droit lors de la pose du premier appuis me fais vite comprendre que la course sera difficile đŸ˜±
đŸ"čLa partie velo sur une seule jambe impossible d'appuyer pleinement avec la jambe droite #badlegs
đŸ"čJe limite la casse en rentrant Ă  T2 en 4Ăšme position
đŸ"čLa partie pĂ©destre sera une grande promenade et visite du barrage du RY de Rome 😍 1h05 pour 10km 
.. La vue Ă©tait superbe 😂 Triathlon des Sharks
đŸ"čMerci aux bĂ©nĂ©voles ainsi qu'à  Vincent Depret
đŸ"čAbandonner n'était clairement pas une solution, par respect pour les organisateurs et bĂ©nĂ©voles qui donnent de leurs temps, les autres concurrents, les sponsors et partenaires qui me soutiennent, pour le club đŸ'ȘđŸŒ

http://www.ultratiming.be/wp-content/uploads/2019/06/Triathlon-des-Sharks-Courte-Distance.pdf
Résultats des athlÚtes Trigétistes :
2° Etienne Claisse
7° Benoit Thirot
8° Pierre Balty
13° Julien Grimonprez
21° Pierre Haenecour
46° Benjamin Lantrebecq
54° Mathieu DollĂ©
59° T vercruysse
73°Hassan
201° François Christophe
2° EloĂŻse Piron
4° Françoise Theate
http://www.ultratiming.be/wp-content/uploads/2019/06/Triathlon-des-Sharks-Promo.pdf
9°Emeline Messiaen
18° Cindy Maillet
40° MĂ©lanie Cheval
40°
97° Bart Goemaere :97

---

TRIATHLON 555 de WANZE
RĂ©sumĂ© de Sylvain DENIS Ă  WANZE 1° :
3iÚme victoire en autant de participations au triathlon 55.5 (500m nat, 50km vélo et 5km course) de Wanze, mais je commence à sentir le souffle brulant des jeunes qui se rapprochent.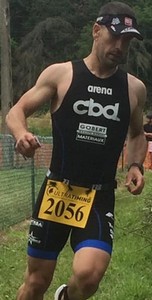 Résumé de Jimmy SIRIMARCO :
Triathlon de wanze 555 -> course de prĂ©paration l'objectif est simple faire une bonne course en prenant du plaisir, natation (500m) 8'42'' 🚀 on peut dire que le courant a bien aidĂ© 😅, une transition un peu lente (la combi a pris cher 😂), un vĂ©lo (55km) tout en gestion 1:28'48'' mais surtout une Cap (5km) sans aucun problĂšme de ventre 20'22 !! Le plan a fonctionnĂ© et cela rassure pour le prochain objectif đŸ€žđŸ'Ș
Merci Joachim Libois pour tes conseils et coaching 👌 merci aux supporters prĂ©sents đŸ€© et merci particulier Ă  ma tendre chĂ©rie qui me laisse vivre ma passion pleinement

---
X TERRA Coupe du MONDE de NAMUR :
Bref résumé de Sylvain DENIS :
4iÚme édition du Xterra Belgium, 4iÚme top 20 général, 4iÚme victoire dans ma catégorie, 4iÚme victoire au challenge 5000 ! Merci à tous.
Résumé de Quentin DILLIES :
6 jours aprĂšs l'eau d'heure je prends part Ă  l'xterra Belgium dans le but de dĂ©couvrir le triathlon sous une autre forme. Étant plutĂŽt casse cou j'ai toujours apprĂ©ciĂ© le vtt mais n'Ă©tant pas dans une rĂ©gion propice Ă  ce dernier, la technique n'est pas mon fort. DĂ©bute alors une intense prĂ©paration spĂ©cifique vtt (au total : 2 sorties dans le tant redoutĂ© mont saint aubert la semaine prĂ©cĂ©dant la course) et me voilĂ  prĂȘt pour le jour j. Natation rĂ©ussie Ă  une allure de 1'25/100m, ce qui me permet de rattraper des pros (partis 2 petites minutes avant) Ă  la traĂźne en natation, et ainsi de les suivre pour la partie vtt. Le dĂ©but Ă©tant la montĂ©e de la citadelle de Namur par la route cela ne pose aucun problĂšme et je rattrape meme un petit groupe que je dĂ©cide de suivre. Une fois arrivĂ© dans la premiĂšre descente technique je dĂ©couvre enfin ce qu'est vraiment le vtt... Des grands malades, descente Ă  50 Ă  l'heure avec des rochers pas possibles un peu partout, des racines et j'en passe, j'ai dĂšs lors cessĂ© de me poser des questions et j'ai foncĂ©, comme eux, tĂȘte baissĂ©e, Ă  en avoir mal aux bras des chocs Ă  chaque descente et mal aux jambes Ă  chaque mur qu'il fallait escalader, mais j'y ai pris un plaisir fou ! Le vtt sera clĂŽturĂ© en 1h50 (36km, 1200D+ et presque 20km/h de moyenne). Place au trail, dans le mĂȘme style que la partie vtt, rien de plat, les jambes souffrent mais les km (bien que trĂšs lents vu le dĂ©nivelĂ©) passent trĂšs vite et je termine les 9km avec 350D+ en 50'. Au final 46Ăšme, 18Ăšme sans les pros et 3Ăšme des 20-25ans dans un temps de 3h08. Super content de cette premiĂšre expĂ©rience mais si c'est Ă  refaire, une meilleure technique VTT me ferait gagner pas mal, autant en descente que en montĂ©e.
---
TRIATHLON Âœ de CHALAIN : 1° Justine MATHIEUX
Résumé de Justine :
Victoire au M de Chalain !!!!
Une course dans la douleur du dĂ©but Ă  la fin (sĂ»rement des restes de la semaine derniĂšre 😬).
Une Ă©preuve magnifique avec des supers parcours !
Maintenant un peu de repos avant de préparer le Long de l'Alpes d'Huez (dans quoi je me suis embarquée ?
---
TRIATHLON Ironman/70.3 DU Luxembourg : (đŸŠâ€â™'1,9km, đŸšŽâ€â™'90km, đŸƒâ€â™'21km)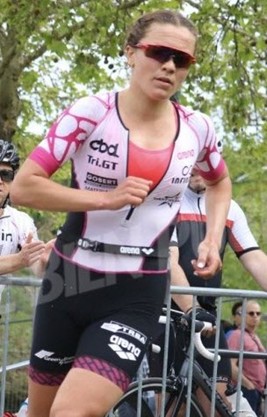 Résumé de Justine MATHIEUX :
7ùme Pro aujourd'hui au 70.3 du Luxembourg en 4h32 😍.
Sortie 4Ăšme de l'eau, Ce fut un rĂ©el plaisir de rouler dans le groupe de tĂȘte đŸ€Ș (faut dire j'ai un sacrĂ© sparring partenaire en vĂ©lo đŸ˜…â€ïž) & de voir enfin quelque progrĂšs hivernal en course Ă  pied !
Un grand Merci Ă  @trigt

Résumé d'Yves D'HARVENG :
Hier, j'ai participĂ© au triathlon 70.3 du Luxembourg (1,9km en natation, 90km Ă  vĂ©lo et 21km en course Ă  pied). J'ai prĂ©parĂ© cette course pendant plus de 8 mois Ă  l'aide d'un coach (Antoine Perche) pour ĂȘtre prĂȘt le jour J. L'objectif Ă©tait simple : faire une course pleine, c'est-Ă -dire reproduire ce que j'avais montrĂ© lors des entrainements. Un dĂ©part en natation assez difficile mais ensuite je trouve doucement mon rythme pour sortir de l'eau autour de 30 minutes (je suis toujours pas un nageur ;) ). DĂšs le dĂ©but du vĂ©lo, je sens que les jambes sont lĂ  et dĂ©jĂ  hĂąte d'ĂȘtre dans les portions vallonnĂ©es. Les 35 premiers kms sont trop roulants pour vraiment « attaquer » donc je roule dans une zone de confort. Ensuite, on est parti sur 40kms avec quelques bosses oĂč doucement je peux faire la diffĂ©rence par rapport aux autres concurrents. Je termine la fin du vĂ©lo comme le dĂ©but, dans une zone de confort pour ĂȘtre au mieux pour la derniĂšre discipline. A la descente du vĂ©lo, j'entends les premiers encouragements de ma famille et de mes amis (encore merci Ă  eux 😃), c'est maintenant que la course commence pour moi. Jusqu'au 13-14iĂšme km, je suis dans les plans fixĂ©s avec le coach
 ensuite cela devient de plus en plus dur, je perds plus de 20'' Ă  30'' au km !! J'arrive quand mĂȘme Ă  relancer dans les 2 derniers kms pour finir en 4h23'08'' Ă  la 7iĂšme place de ma catĂ©gorie et 52iĂšme de la course sur plus de 1900 participants. A l'arrivĂ©e, un sentiment mitigĂ© car j'ai rĂ©alisĂ© un bon chrono final pour une premiĂšre sur ce genre d'Ă©preuve mais je n'ai pas couru au niveau espĂ©ré  Soit c'est fait et je ferai mieux la prochaine fois ;). Je dĂ©cide d'attendre la remise des prix pour voir si certains ne prennent pas leur qualification
Et voilĂ  que j'entends mon nom !!! C'est fait, je suis repris pour les championnats du monde qui auront lieu le 7 septembre Ă  Nice. Je vais pouvoir accompagner les triathlĂštes de Start-today dĂ©jĂ  qualifiĂ©s ;). Maintenant, l'objectif sera de me prouver que je sais aussi courir sur un triathlon 😂 ! Un grand merci Ă  ma famille et surtout Ă  mes parents qui ont toujours Ă©tĂ© lĂ  !! Merci Ă  mon coach, merci Start-Today, TRIGT - Arena Triathlon Team - Triathlon Club du Grand Tournaisis, infinitri.
Merci également à mon kiné préféré Stéphane Genty

Résumé de Jean Luc MESPLOMB : IRONMAN 70.3
đŸŠâ€â™' 1,9km : 32'34 '
đŸšŽâ€â™' 90km (+560m) : 2h39 (33,8km/h)
đŸƒâ€â™' 21,1km : 1h33 (4,26ÂŽ/km)
4h53 Général : 315/1892 (2290)
Classement M50 : 19/165
..Bonne derniÚre préparation avant l'IRONMAN de Zurich
En préparation de mon premier Ironman dans 5 semaines à Zurich, j'ai réalisé un bon parcours à Remich en 4h53.
Natation : Content de nager sans aucune bousculade dans la Moselle. (cĂŽtĂ© chrono, on me dit que je peux faire mieux 😁)
Vélo : magnifique parcours dans un paysage vallonné en partie. TrÚs bonnes sensations en général en me faisant plaisir de temps en temps dans certaines montées et 
descentes.
CĂ p : parti pour 3 boucles, bonnes jambes pendant la 1er boucle en espĂ©rant garder le mĂȘme rythme. Merci Ă  Annabelle et Ben pour leurs encouragements 👏. A l'arrivĂ©e, super heureux du chrono.
En bref, pris du plaisir sans stress, bien géré le tempo de course et l'alimentation. TrÚs bon test pour Zurich.

---
TRIATHLON d'OBERNAIS
Résumé du Triathlon d'OBERNAI de Kevin Rundstadler :
2Ăšme sur le Triathlon d'Obernai longue distance ! C'Ă©tait la derniĂšre course de prĂ©paration avant l' IRONMAN France. 
 Une superbe Ă©preuve oĂč j'ai pris Ă©normĂ©ment de plaisir malgrĂ© l'absence de fraĂźcheur Ă©vidente 😬..Encore quelques jours d'entraĂźnements difficiles avant de pouvoir ENFIN rĂ©cupĂ©rer 😂
Bravo Ă  William Mennesson pour la victoire ainsi qu'Ă  tous les finishers et l'organisation
Résumé de Thomas VANDIEST :
Au programme plus de 2km de nage dans un lac magnifique avec 2 sorties à l'australienne. Ensuite 80 km de vélo avec tout le dénivelé positif (1600m) dans les 40 premiers km. Pour finir par une course à pied incroyablement vallonnée aussi. Dans l'eau je pars comme je peux et me retrouve trÚs vite à tirer le groupe des poursuivants (ca fait 10 ans que cela dure :) ) Je fais une natation sans flamme, économique et je me place pas trop mal. Sur le vélo, je prends mon pied, des paysages magnifiques et quasi seul sur les routes. Le parcours est génial. Je ne reprends personne et je me fais passer par 1 ou 2 gros rouleurs. Le vélo terminé, j'attaque à pied. Un peu blessé ces derniÚres semaines, j'ai peur d'avoir mal. Mais la douleur est minime, je prends mon pied sur ce parcours trÚs singulier. C'est dur mais j'arrive à courir trÚs régulier. Je remonte 1 place ou deux et me positionne 5Úme de la course. En vue de ma préparation tardive, ce résultat était inespéré. Ca me motive pour la suite .... Et aussi, ce fut sans hésiter, l'une des plus belles courses à laquelle j'ai pu participer.
Résumé du Triathlon d'OBERNAI par Justine MATHIEUX
Dimanche sur le triathlon M d'Obernai. Une course bien difficile avec un parcours trĂšs vallonnĂ©e en vĂ©lo & course Ă  pied. Une course menĂ©e jusqu'à  kilomĂštre 8 en course Ă  pied oĂč je n'ai pas pu rĂ©sister au retour de dingue de @karolinebruestle 😅. AprĂšs ce bon bloc de travail, je prendrai le dĂ©part du 70.3 du Luxembourg dimanche prochain ! Trop hĂąte
NAMURRAID :
TRIATHLON de GRAMMONT Championnats de Belgique longue distance
Résumé de Françoise à Grammont :
Antoine DIDIER sur Grammont :
Adélie-Eloïse et Françoise avant la natation à Grammont
---
TRIATHLON de BRAY DUNES
:
Résumé de Pierre HAENECOUR :
Petit résumé rapide du Triathlon de Bray-Dunes transformé en Duathlon. (5Úme place au scratch)
AprĂšs l'annonce de la natation annulĂ©e Ă  Bray-Dunes, je m'Ă©chauffe pour un effort dont je n'ai pas du tout l'habitude. 2tours Ă  pied de 2,5km, suivis de 24km Ă  vĂ©lo puis un tour de 2,5 pour terminer. Mal placĂ© au dĂ©part, je prends pas mal de retard dĂšs le premier passage de dune, qui est suivi d'un single track. Je fais le forcing pour passer quand le chemin s'Ă©largit et j'accĂ©lĂšre sur le deuxiĂšme tour Ă  pied. J'entends une dame me dire que je suis 19Ăšme au terme du premier tour. Je rentre au parc Ă  vĂ©lo devant un petit groupe, en 14Ăšme position, avec un retard dĂ©jĂ  consĂ©quent sur les coureurs devant. Je m'applique dĂšs le dĂ©but du vĂ©lo Ă  respecter les Watts que je voulais tenir. Rapidement je revois les meilleurs coureurs. J'en dĂ©passerai 10 au total pour revenir poser le vĂ©lo 4Ăšme. Le vent Ă©tait extrĂȘmement puissant et m'a bien entamĂ© les jambes. J'arrive nĂ©anmoins Ă  courir la seconde cĂ p Ă  la mĂȘme allure que la premiĂšre, mais un des athlĂštes qui pose en mĂȘme temps que moi me doublera dans le dernier kilomĂštre. Un belle 5Ăšme place pour ce qui est certainement une de mes courses les plus abouties de la saison, entourĂ© d'un beau contingent Trigt (entre autre MichaĂ«l Godart qui se classe 3Ăšme VĂ©tĂ©ran).
Résumé de Michael GODART :
Résultat du jour, participation au triathlon sprint de Bray Dunes, transformé en duathlon a cause du manque de sécurité en mer. Je termine 3ieme Masters sur 96 et 11 ieme au scratch sur 230. Pas facile la partie vélo, des rafales à 70 kmh. Mais bon ça fait partie du sport, bises.
---
COUPE du MONDE ANTWERPEN
:
Super RĂ©sultat d'Erwin : 11° !!
Belgische mannen tonen zich in Antwerpse wereldbeker triatlon, Reid wint
Hans Cleemput, 24 juni 2019 3 min read 436
In de mannenrace in de World Cup triatlon van Antwerpen kregen we een heruitgave van vorig jaar met een loopnummer met zeven koplopers waarvan er vier overbleven in de slotkilometer en met een spannende spurt tussen twee triatleten. De Nieuw-Zeelander Tayler Reid won deze keer wel. Onze Belgische triatleten toonden zich tijdens de wedstrijd, met Erwin Vanderplancke als snelste loper.
Erwin : "Beste lopen en slechtste zwemmen"
Erwin Vanderplancke was de beste Belg zondag in een sfeervolle arena aan het Antwerpse MAS. De triatleet van TRIGT pakte de elfde plaats met de beste looptijd (15'30) van het hele pak. "Helaas combineerde ik vandaag de snelste looptijd met mijn slechtste zwemonderdeel van het seizoen," legde Erwin ons uit aan de finish op het Eilandje. "Ik weet niet waar het vandaag aan ligt. Als ik met de eerste groep was meegeweest, dan had er zeker wat ingezeten. Maar verder was het genieten. En een elfde plaats in een world cup is inderdaad niet slecht. De Belgische supporters zorgden voor een unieke sfeer," aldus Erwin.
---
AQUATHLON et TRIATHLON de BRAINE
Pour l'Aquathlon de BRAINE ....
En JEUNES C

1 Lilou Chauveheid
2 Amel y
3 Lily
4 Shanna Dupont
5 Anna-Maria
6 ZĂ©lie Delneste
8 Valentine

EN JEUNE B

1 Hannah Chauveheid
7 Camille Debonnet
5 Arthur Noppe

EN JEUNE A

6 Jean Debonnet

---

TRIATHLON œ DE BAUVAIS
RĂ©sumĂ© de Kelly Decaluwe :2°
Je devais aller Ă  Grammont... puis au Luxembourg... Pour au final faire mon premier demi triathlon (1900-82-21) de l'annĂ©e Ă  Beauvais ! đŸŠâ€â™€ïžNatation : Top ! Pour la premiĂšre fois de ma vie c'est moi derriĂšre le kayak 😁 Avec en prime plus de natation (2200m) đŸ'Ș đŸšŽâ€â™€ïžVĂ©lo : déçue ! Je comprends dĂšs le dĂ©but que mes jambes sont absentes 😓 Parcours trĂšs exigeant 😝 Je garde le moral mais c'est difficile avec le vent... Je suis frustrĂ©e de ne pas rouler comme d'habitude et forcĂ©ment, j'y laisse beaucoup d'énergie...J'ai du mal Ă  manger mais je sais que je dois prendre des forces... Surtout que du matin, je n'ai pas beaucoup mangĂ© non plus Ă  cause du stress 😒 Je me fais dĂ©passer par 2 filles et donc je rentre au parc Ă  la troisiĂšme place. đŸƒâ€â™€ïžCap : 😂 vaste blague... Il fallait s'en douter,qu'aprĂšs avoir pĂ©dalĂ© comme une folle contre le vent, que ça allait ĂȘtre compliquĂ© ! Tant pis, je prends mes gels et comme d'habitude, je me gonfle le mental ( au moins une chose oĂč je suis trop forte đŸ'Ș). Il y a 3 tours Ă  faire et le premier est trĂšs difficile au niveau musculaire mais j'essaie de bien boire et de reprendre des forces. Au second tour, ça va dĂ©jĂ  mieux et j'arrive Ă  avoir une foulĂ©e « normale ». Je passe la deuxiĂšme et prends sa place 😎. TroisiĂšme tour, au mental !! « Allez Kelly, tu vas y arriver ! Toutes ces heures passĂ©es en solo ! đŸ˜«Et par n'importe quel temps !! »
Je passe la ligne plutĂŽt mitigĂ©e... Ă  la fois contente et déçue de ne pas faire la course comme je l'avais prĂ©vue. 🔜Direction Chtriman dans 2 semaines mais avant, un peu de repos đŸ"°
N'oublions pas de remercier toutes ces personnes qui m'envoient des messages avant et aprùs la course pour me montrer leur soutien.